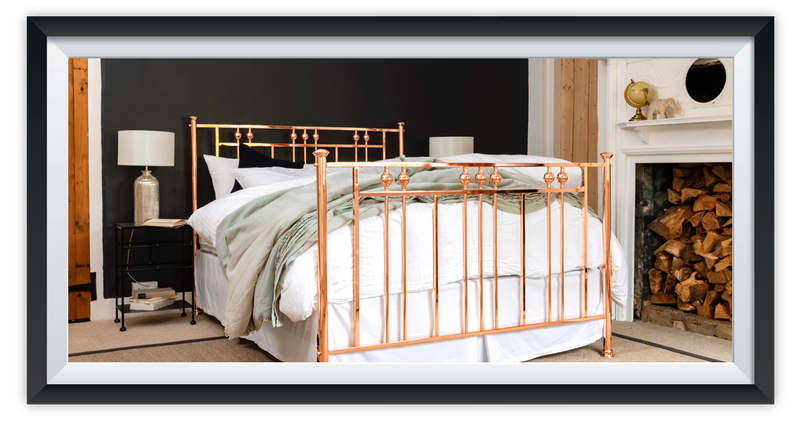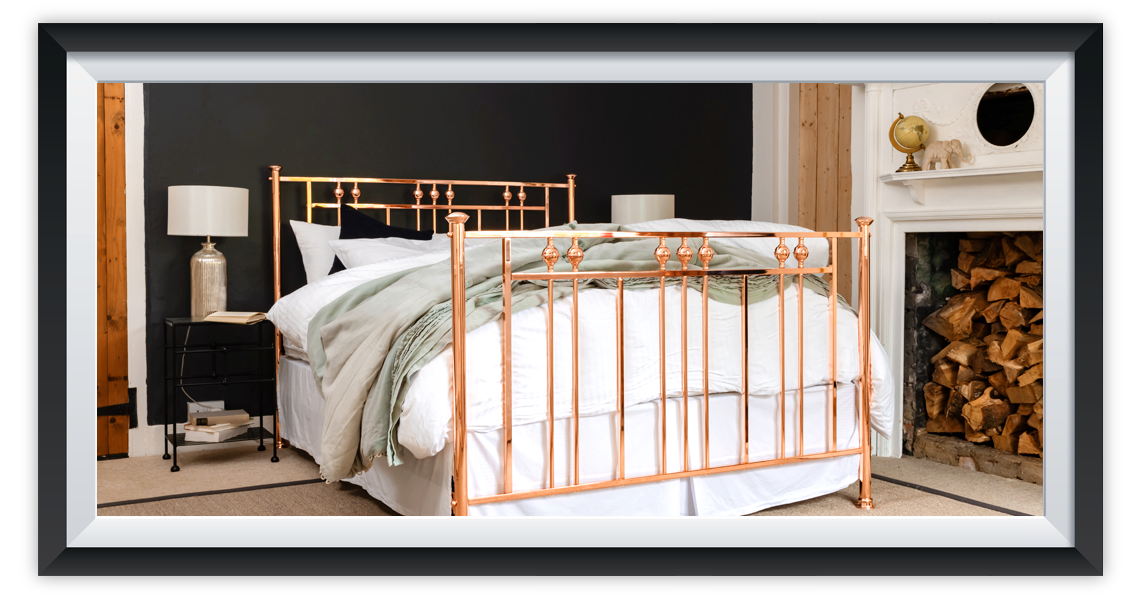 Copper

Bedroom Ideas

Copper is a gorgeous shade that is so popular in bedroom interior design now. With rich warm colours and beautiful metallic details, a copper bedroom is a perfect way to update your home and create a unique, luxurious space. Copper has a romantic and warm appeal, which makes it ideal for bedrooms. From copper lampstands to copper beds to copper wallpaper, we look at how you can use this high-end material to create the bedroom of your dreams.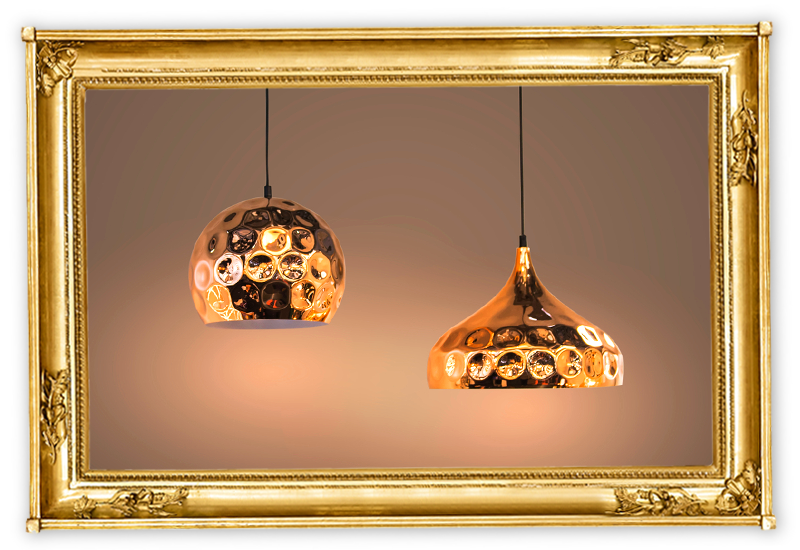 Luxurious Copper Decor
If you want a bedroom that feels as luxurious and elegant as a five-star hotel suite, then brass and nickel beds are a perfect choice. For this high-end luxurious look, a balance of glamorous accessories and tasteful colours is needed. Your bed is the focal point of the room, and it needs to be beautifully made and designed to create that luxury interior feel. A beautiful copper brass and nickel bed is an ideal way to bring the copper trend into the bedroom. Brass and nickel beds are the epitome of luxury, providing a beautiful centrepiece for your room. Choose strong, heritage colours like navy, teal or dark grey and antique lamps and copper picture frames. Look in antique shops for copper accessories like hammered copper side tables, clocks and bedroom mirrors. Choose a classically patterned wallpaper, like chinoiserie or damask, with copper details to match the rest of the room.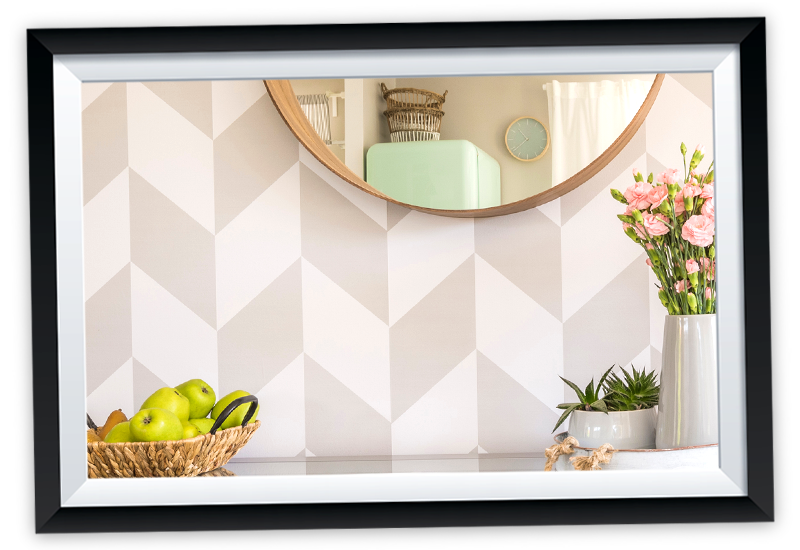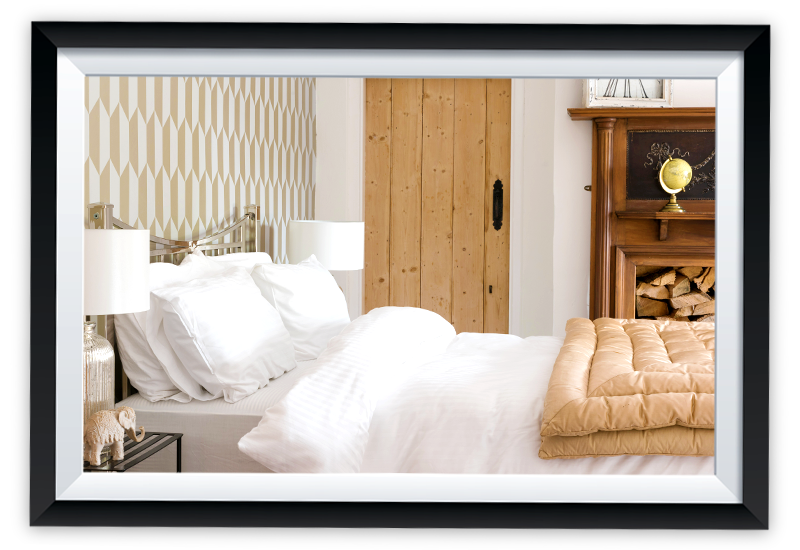 Geometric Copper Bedroom
The geometric trend is huge at the moment, with bold patterns, modern design and quirky details. Copper is an essential material in this trend, and paired with grey, pink and rose gold; you can create a Pinterest-worthy bedroom. There are some beautiful copper bedroom accessories available, like geometric copper lamp shades which cast intricate patterns around the room. Try and find some beautiful geometric wallpaper which has copper details; trellis patterns and 1920s inspired patterns are best. Origami-inspired lampstands are another stylish copper bedroom accessory, as are angular copper vases and geometric tealight holders.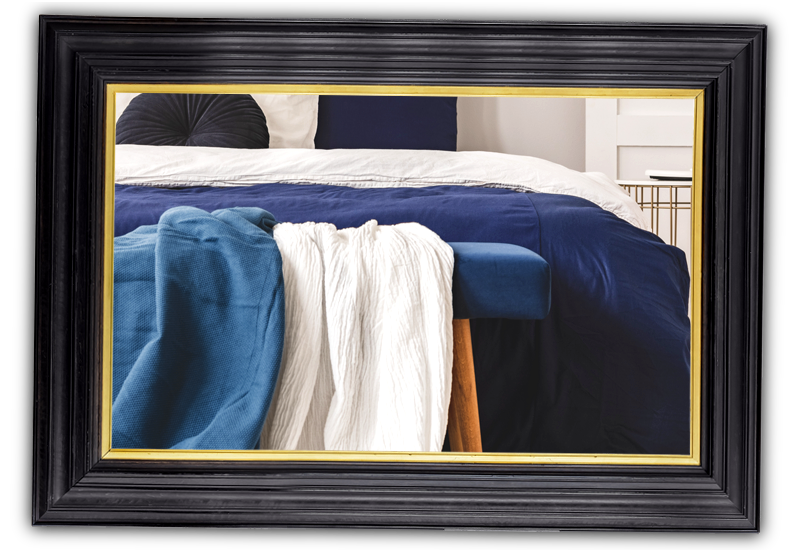 Copper, Navy & Blush Bedroom
The colour combination of copper, navy and blush has been one of the most popular choices this year. If you love this contemporary colour palette, it is easy to use and has a timeless appeal. Mix soft feminine accessories like fluffy rugs, decorative lampshades and classic furniture with dark colours and geometric details. Look at traditional iron beds for a vintage look, and pile it high with soft cushions, embroidered bedding and copper cushions too. A copper feature wall is a superb choice, and you can now find copper paint in most DIY stores. Make sure to stick to the copper, navy and blush colour palette for a cohesive and contemporary look. Soft lighting is another great part of this trend, so look for copper fairy lights and lamps. Use contrasting textures, like marble, hammered copper and faux fur for a unique and eclectic look.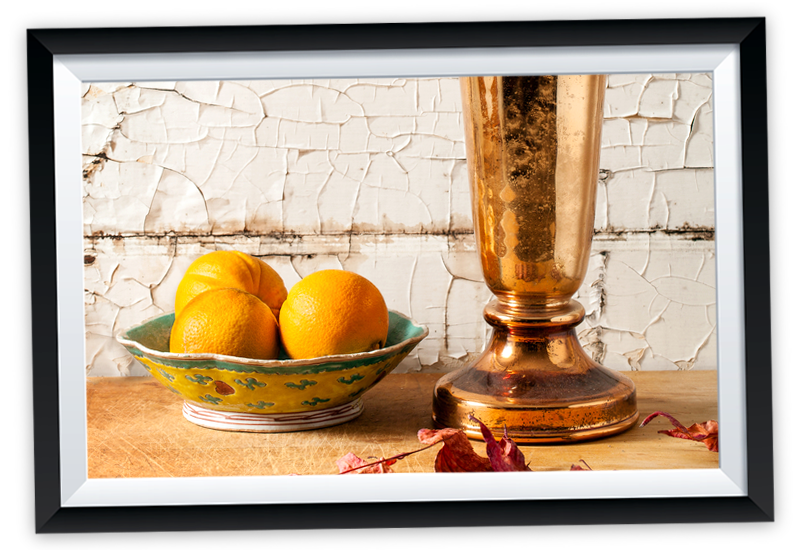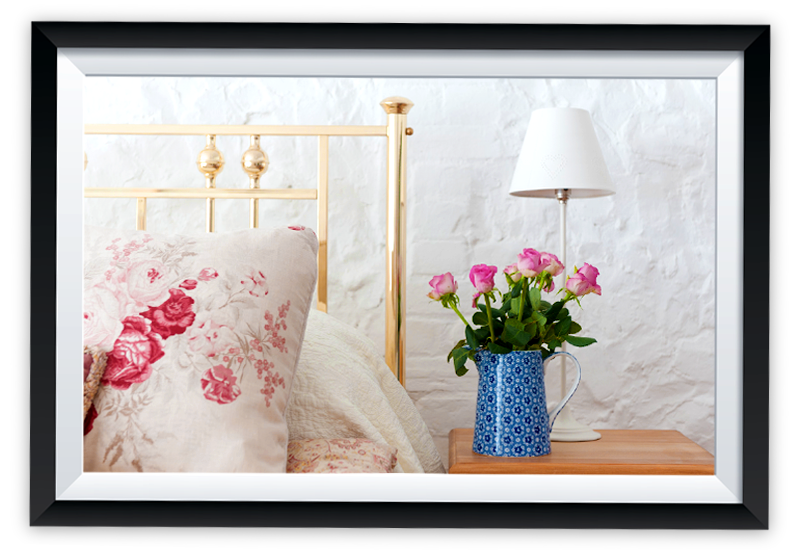 Minimalist Bedroom
If you love the minimalist look, you can use copper to bring some warmth and texture to a modern room. White walls and a pale floor are essential for this look. So is a lack of clutter, so invest in some stylish storage. Find a bold, angular bed and look at copper and iron beds for a modern focal point for your room. Stick to plain bedding, and use copper details for a stylish space. This look is all about simplicity, so choose practical copper accents like curtain tie backs, door handles and lights. Plants are another great accessory for a minimalist bedroom purifying the air and adding some natural beauty. Choose stylish copper plant pots and hardy geometric plants like succulents and cacti.