Iron Bed Guide
What are iron beds?
Iron beds are made of robust iron, brass or nickel (or a mix) and are welded together meaning no squeaking! Our iron beds are slightly different from other companies and only come with 4 legs, this is completely normal and actually an advantage to our beds. Since all of our beds are designed to last a lifetime, we put all of our strength into making quality and durable beds, meaning we don't require a fifth leg!


How long will an iron bed last you?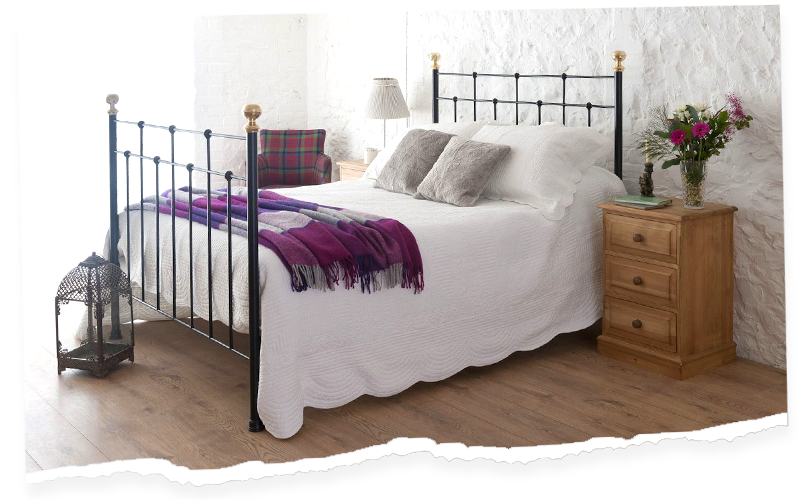 Our iron beds are guaranteed to last you a lifetime, as long as you keep your paperwork! The durability of our beds is something we pride ourselves on, knowing we can offer beds which will last you a lifetime brings us so much joy! Our lifetime guarantee does, however, come with its terms and conditions, it does not cover you against accidental damage, misuse or general wear and tear, but it will cover any damages which may have occurred during manufacturing.
Can you get different colour iron beds?
Here at Wrought Iron & Brass Bed Co, we pride ourselves on our varied collections of iron, iron and brass and brass and nickel bed colour ranges.
Yellow
Powder Blue
Iridescent Bronze

Ivory
Black
Cream

Pearl Black
Raw Metal with Clear Laquer
Midnight Blue
Mint Green
What sizes are available with iron beds?

Finding the correct size bed is important before ordering as you need to make sure the type of bed fits the available space. Here at Wrought Iron & Brass Bed Co, we design and manufacture iron day beds which are perfect if you are furnishing a small guest room and want to keep a bed for emergencies but without having to take up too much space. Our iron day beds are only available throughout a selection of our collections. All collections however are available in single, small double/four foot, double, kingsize and superking sizes.
Our Featured Iron Beds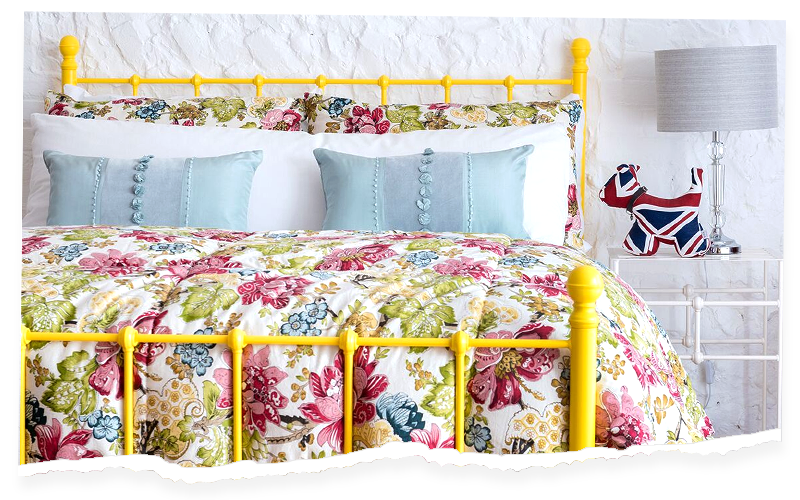 Grace is our simplistic yet charming design, this particular iron bed is perfect for those looking to create a humble, country look. Grace has been specifically designed with a low headboard and comes with stunning brass, nickel, or self-coloured bed finials.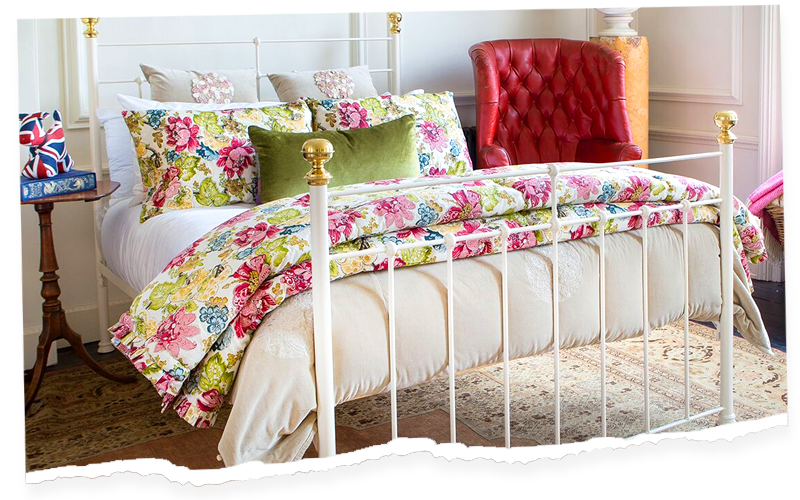 Charlotte is one of our simple and timeless classic collections. This particular iron bed is inspired by the classic Victorian style and is the perfect choice for those furnishing a large bedroom. Charlotte is solid and weighty with cast iron knuckles, feet and bed knobs.
Lily offers a wealth of detail and is encapsulated in an elegant design. Our Lily iron bed is perfect for those wanting to furnish a large bedroom and is also available as an iron day bed.. Perfect for furnishing those smaller guest rooms.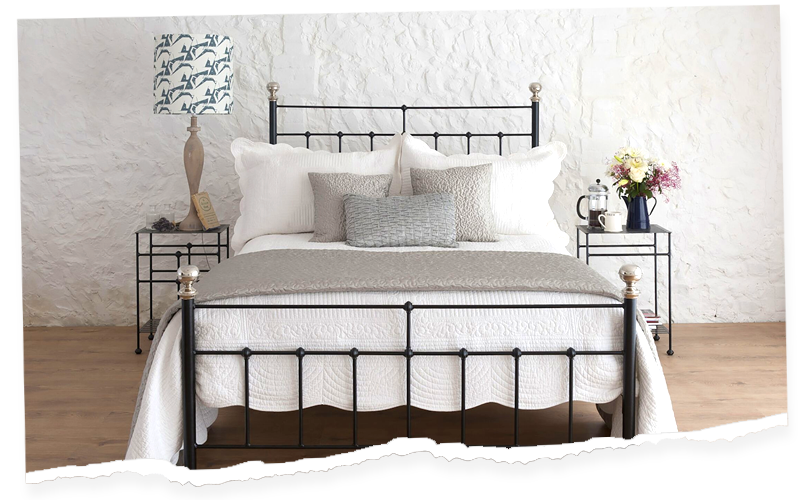 Sophie is one of our most popular iron beds and offers a simple, yet classic design with a contemporary twist. With a low tailboard, this design is perfect for those that are hoping to furnish a large bedroom with an all-round weighty design.